Full Day Heli Rafting - The Ultimate Adventure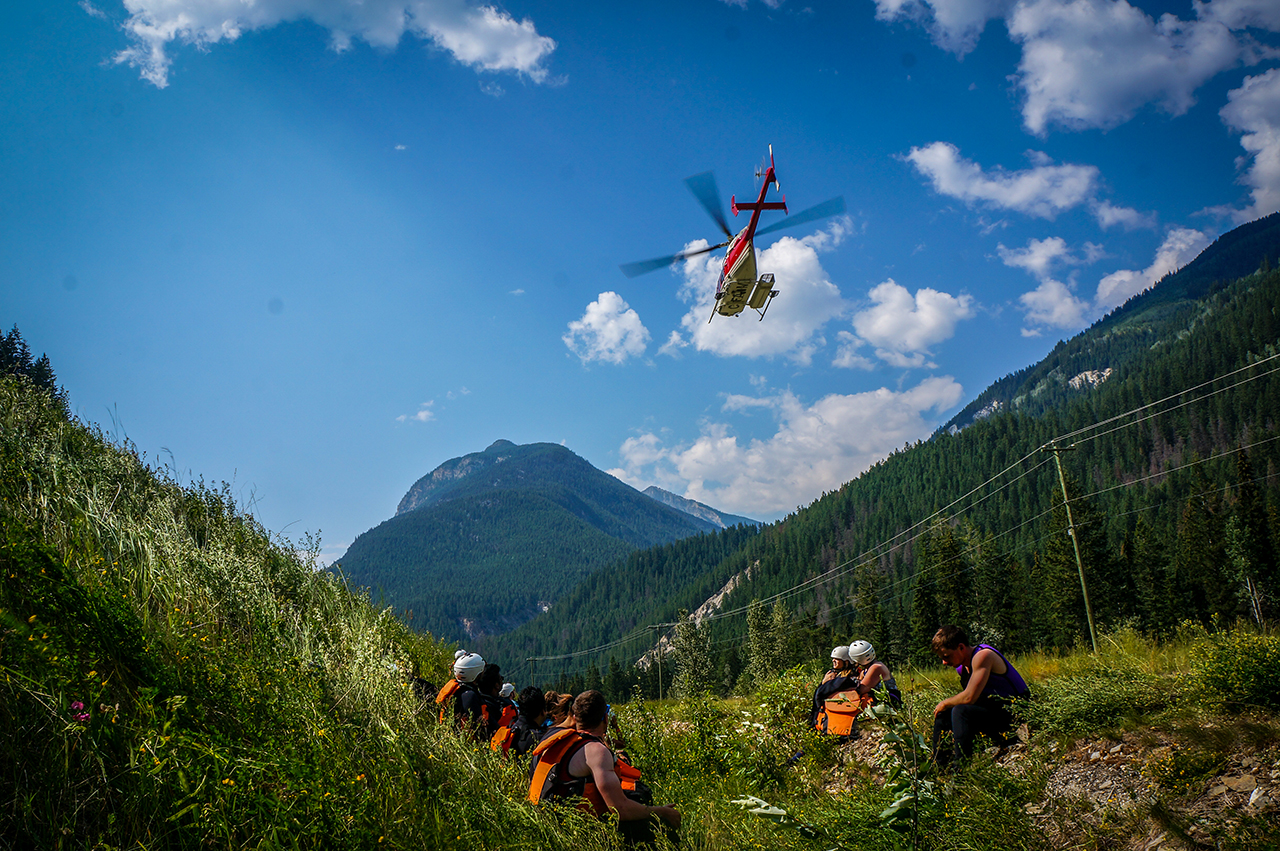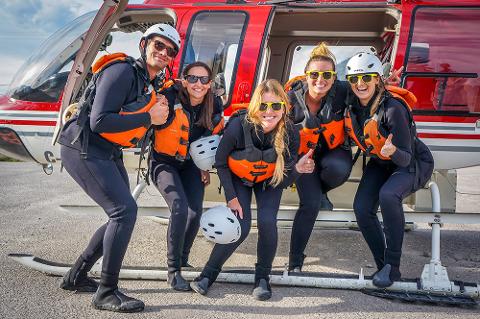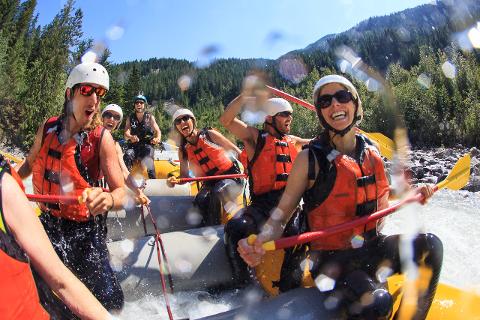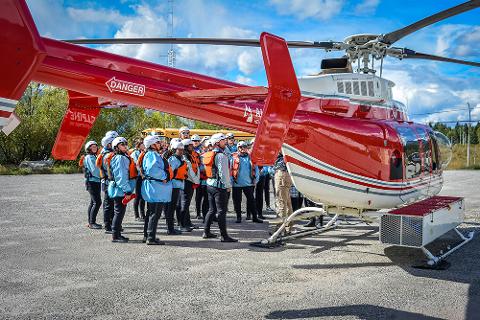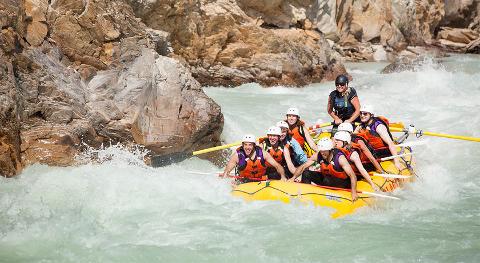 Duração: 8 Horas (Aproximadamente)
Localização: Golden, BC
Código de produto: UA
The Ultimate Heli Adventure is the most complete rafting trip you can experience on the Kicking Horse River. It starts out beautiful and scenic and builds into the big class 3 and 4 whitewater the Kicking Horse is known for.
Policies
Waivers
Every guest must READ and AGREE to a Release of Liability, Waiver of Claims and Assumption of Risks and Indemnity Agreement prior to their rafting trip.
To view the waiver please copy and paste this link:

https://glacierraft.com/wp-content/uploads/2023/05/RELEASE-GLACIER-RAFT-River-Rafting-2023.pdf
Cancellation Policy

If you have to cancel your heli trip, the full amount is refundable (less a $20.00 per person processing fee) provided we receive at least 30 days notice prior to your trip date. If notice occurs within 30 days of your trip, the $100.00 per person deposit becomes non-refundable, and within 21 days of your trip the full amount is non-refundable.
When you reserve your seats they are no longer available for anyone else to book. We also schedule guides, drivers and confirm the heli based on minimum numbers being met. Because of this, if you cancel within 21 days for ANY reason please do NOT expect a refund. This applies to all reasons.
In the unlikely event that we need to cancel a trip due to weather or safety concerns, we will re-schedule your trip to a date that works for you, or provide a full refund. All refunds go back onto the credit card used for the initial booking.
We do not allow our guests to drink alcohol or come intoxicated in any way. This is both before and during your rafting trip. We need everyone to be in top form and not under the influence for safety reasons. If we refuse to take you because you're intoxicated, you will not receive a refund.
Minimum Number Policy

*We need a minimum number of people for heli trips to run. If those numbers are not met we will not be able to book the helicopter. If minimum numbers are not met we will not charge you for the lower canyon portion of your trip, or for the heli flight.
Late Policy

*We are on Mountain Time - the same time as Calgary and Banff. If you are coming from the west please account for the 1 hour time difference. No refunds will be given for trips missed due to the time zone change.
Please arrive at least 15 minutes prior to your trip to allow time for check in and signing waivers. If you are late we cannot delay the trip from leaving. No refunds will be given for missed trips.
High Water Policy

* We can only raft the lower canyon at specific water levels. It closes at certain times throughout the summer when the water becomes too high for us to safely run it. This is typically June and early July, but can extend into late July or early August. When this occurs, we run the middle canyon whitewater section twice. Not to worry though – at high water, the middle canyon is as good as it gets!
* If we can't raft the lower canyon due to high water you WILL STILL be flying in the helicopter. The heli will fly you back up the canyon to raft the second lap of the middle. The flying time is the same for both trips. If you've booked a heli trip you will be flying - you DO NOT have the option downgrade your trip day of.
* We cannot give advance notice of whether or not we'll be rafting the lower canyon, as river levels are dependent on Mother Nature and can change very quickly. The decision to raft the lower canyon is often made the morning of the trip when we have realtime information on water levels and weather. Please try to understand that river levels are completely out of our control.
* We hold the right to cancel trips entirely if water levels fluctuate to a level that makes it unsafe for us to be on the Kicking Horse. Safety is the only consideration when making this decision. If we cancel a trip for this reason you will receive a full refund.