Heli Rafting - Pure White Water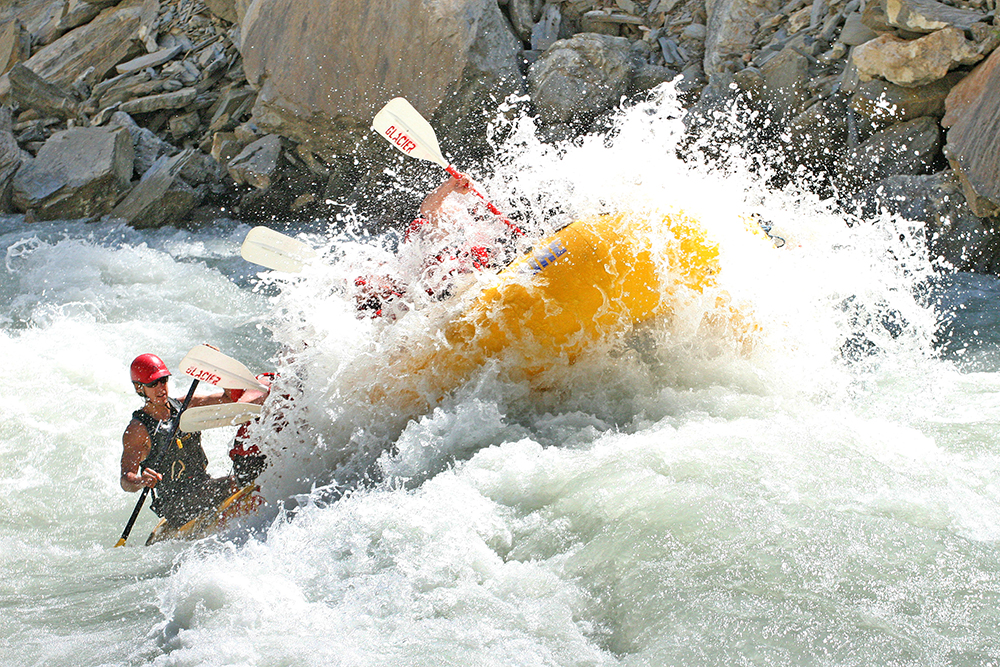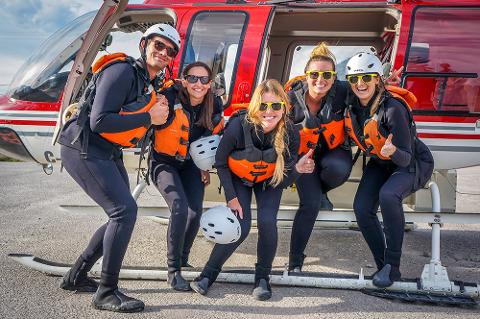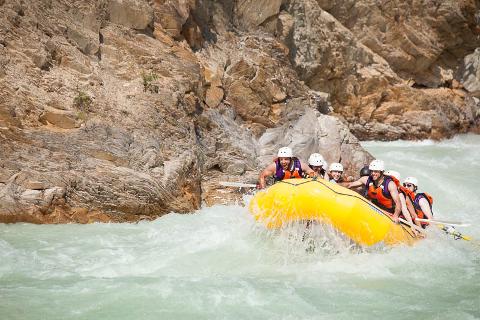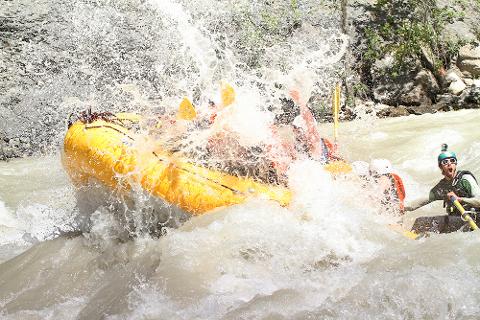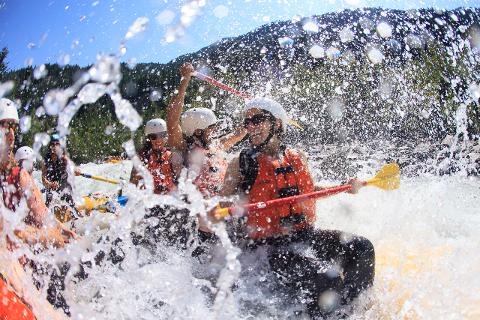 Kesto: 6 Tunnit (noin)
Paikka: Golden, BC
Tuotekoodi: PURE
Are you someone who's always looking for the biggest adventure? The most extreme experience, the fastest ride, the most adrenaline, the biggest thrill?
If this sounds like you, you're going to get along nicely with our Pure White Water trip.
Think boat swamping white water, glacial water face shots, rope gripping rapids and uncontrollable cheers from everyone in the raft.
Pure White Water rafts the middle and lower canyons of the Kicking Horse River – the 2 biggest sections of white water around.
BUT, not only are you charging down the river, you'll be flying in a helicopter too! The lower canyon (which starts with 4 km of continuous class 4 white water!) is only accessible by heli, and we're the only company rafting this amazing stretch of river.
Yay for heli rafting! Yay for new adventures!
This trip is limited to only 32 people per day so book today to secure your seat!
Policies
*If you have to cancel your trip, the full amount is refundable (less a $10.00 per person processing fee) provided we are given at least 30 days notice prior to your trip. If notice occurs within 30 days of the trip the $100.00 per person deposit becomes non-refundable, and within 21 days of the trip the full amount is non-refundable.

* The lower canyon can only be run at specific water levels, and it will be closed at certain times throughout the summer when the water becomes too high for us to safely run it. When this occurs, we run the middle canyon whitewater section twice. Not to worry though – at high water, the middle canyon is as big as it gets! June and early July tend to be when we see the highest water of the summer. If you book a heli trip early season please know it's the highest chance we won't be able to raft the lower canyon.
*We need a minimum number of people to raft the lower canyon. If those numbers are not met, we will not be able to heli into the lower canyon. If minimum numbers are not met you will not be charged for the lower canyon portion of the trip, or for the heli flight.
*We are on Mountain Time - the same time as Calgary and Banff. If you are coming from the west please account for the 1 hour time difference. No refunds will be given for trips missed due to the time zone change.